Thermal control coatings for satellites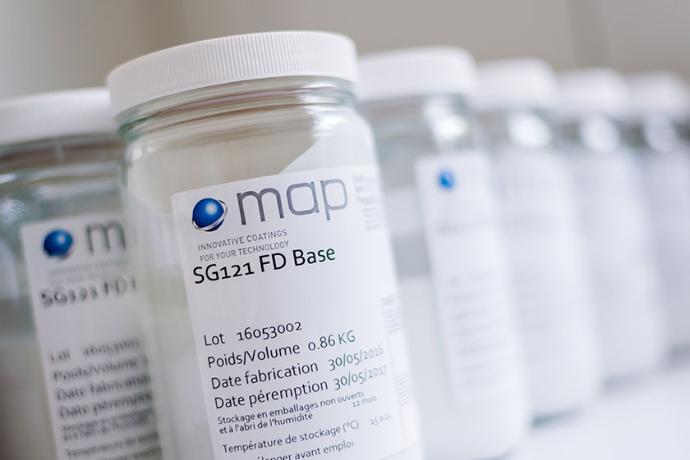 Thermal and electrical exchange
For 30 years, MAP SPACE COATINGS has been developing thermal control coatings for satellites.
Our white or "cold" coatings protect the satellite from radiation and charged particles that result from exposure to large solar fluxes in orbit.
Our black or "hot" coatings contribute to thermal exchange inside the satellite.
Our expertise has allowed us to develop coatings that are effective in the extreme situations of space flight, favouring thermal and electrical exchanges, and thus protecting the satellite from the harsh environment to which it is subjected.
Contact us for more
information on our coatings
Contact us
Optical applications
Observation of the Earth is an essential function of many satellites, launched to carry out meteorological or scientific analysis in particular. They are therefore equipped with imaging equipment to monitor the evolution of our planet, to anticipate climatic phenomena, or to perform military surveillance functions.
For these specific applications, it is essential to obtain very clear images.
That is why MAP SPACE COATINGS has developed black coatings with very low outgassing that, applied around the lenses of optical equipment, will trap the stray light that can reduce image definition.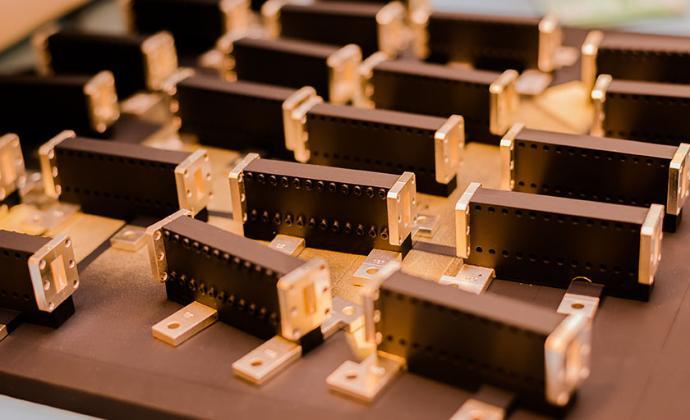 Thermal shrouds applications
On the ground, during preparation for flight before launch, satellites are tested in an environment close to the extreme conditions of space, recreated in thermal shrouds.
These thermal shrouds reproduce as closely as possible the vacuum and major temperature variations that satellites will experience in orbit.
To create conditions close to those in space, these shrouds are also covered with a black coating, also used to protect satellites: the development and implementation of these coatings have been a specialty at MAP SPACE COATINGS for 30 years.
Ageing properties
The coatings we develop are designed to withstand the space environment of electrons, protons, gamma rays and UV radiation, which strongly deteriorate satellite materials.
One of the challenges for our R&D department is to design coatings to prevent the ageing of materials sent into space.
Whether they are hot (black) or cold (white), coatings intended for space applications age slowly enough to last up to 20 years.
Contact us for more
information on our coatings
Contact us